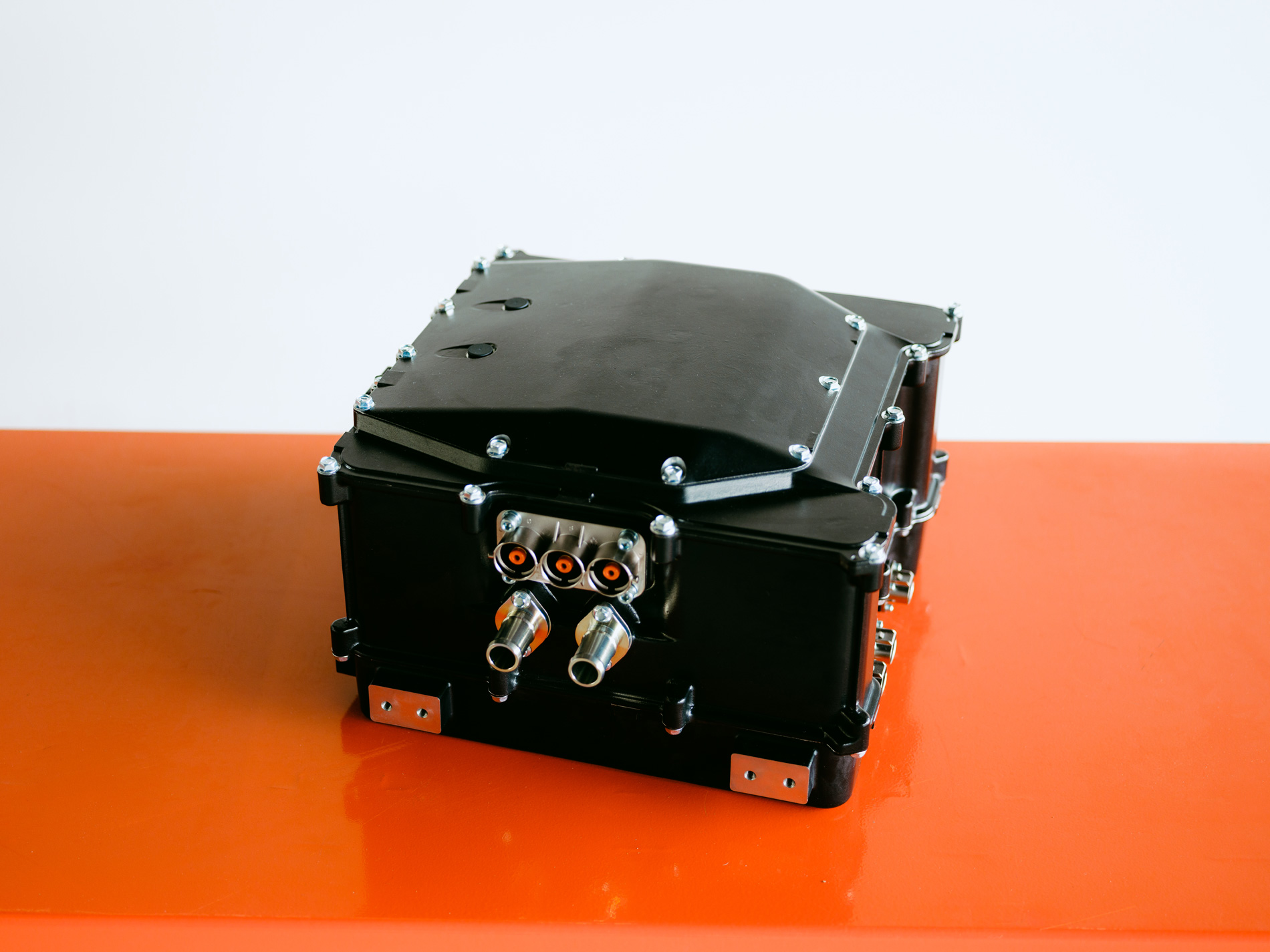 GLM's unique development, "Next-generation SiC inverter compatible 800V system", announces 1st prototype completed
GLM Co., Ltd. (Headquarters: Kyoto City) develops and sells electric vehicles (EVs) and has completed a prototype of a "next-generation SiC inverter compatible 800V system" equipped with a ROHM SiC power module. GLM announced with ROHM at the start of its development in February 2020, aiming for mass production in the next two years.
This product incorporates SiC for the power element, the first step in our new 800v architecture providing significant benefits to the EV system.
The package is a 3-in-1 package that integrates two inverters and a PDU (Power Distribution Unit). The new inverter achieves further miniaturisation, lighter weight, and higher output than conventional products. Moreover, supporting the 800V system reduces the vehicle weight and recharge time when charging a large-capacity battery as an EV vehicle.
Development of the inverter will lead to significant progress in the new EV system unique to GLM. We continue working to achieve further platform business growth by deploying new vehicle models and supplying the EV system. This project will aim to start mass production in the Spring of 2022, collaborating with motor and battery manufacturers to provide a one-stop shop for one of the most advanced EV powertrains in the world.
The Electric Vehicles Market is projected to reach 26,951,318 units by 2030 from an estimated 3,269,671 units in 2019, at a CAGR of 21.1% during the forecast period (*1).
GLM and Apollo Future Mobility Group (*2) are in a prime position to take advantage of this growth.
(*1) https://www.marketsandmarkets.com/Market-Reports/electric-vehicle-market-209371461.html
(*2) The parent company of GLM, "WE Solutions Limited", changed its name to "Apollo Future Mobility Group" in March 2020.