Development Engineer Interview
Enginnering Service
Q. Please tell us about GLM engineering services.
GLM develops, sells original vehicles, and provides those vehicles as a platform for clients who want to make a car. Since making a car from scratch as we do is very challenging for them, we provide our vehicles so that they can set a closer goal.
Q. What kind of needs are there for GLM engineering serves?
There are a lot of demands from parts manufacturers that want to install and test the products they develop, for example. Because they face many issues when they use mass-produced cars that can be found in the market. For example, when the parts are uninstalled, the car won't move with an error sign on, or the warning light stays on. So, many companies give up on testing. Even if they want to install their products and test them on a vehicle, they face many problems because a base vehicle doesn't work as they need. Therefore, there are a lot of needs for our vehicles because we can mount their parts and test them on our vehicles. Also, since we develop those cars ourselves, we know which parts cannot be removed. In addition to that, we make simple cars without unnecessary systems such as unnecessary control systems, enabling easier installation and testing of new devices. With the benefit of simple structure, we help car-makings and parts-makings of various companies. GLM has vehicles suitable for testing new parts or new technologies. So, we are there to help many kinds of manufacturers' car-makings and parts-makings.
Q. Please tell me about case examples of your engineering services.
Most of the requests we accepted so far are to install our clients' various parts on our base platform or to make a car based on our platform with different specifications. We haven't received many offers for making a car of a new category from scratch. In most cases, we decide on what directions we would take with our clients after we discuss what is the better and easier way or what can be done, using our platform as a base.
Q. Please give me some interesting case examples for your engineering services.
In one case, at first, we were working on a project, using our platform vehicle, the Tommykaira ZZ as a base. The client requested us to add some functions and make a car with a different size class when we were discussing the project. We reviewed the feasibility of that, and in the end, we ended up developing the car together. The Tommykaira ZZ is a sports car, but what we developed is an SUV, and one such case is the"AKXY." We have other interesting case examples of confidential joint development and car-making projects with our clients, but with no photos or no other information about these projects open to the public.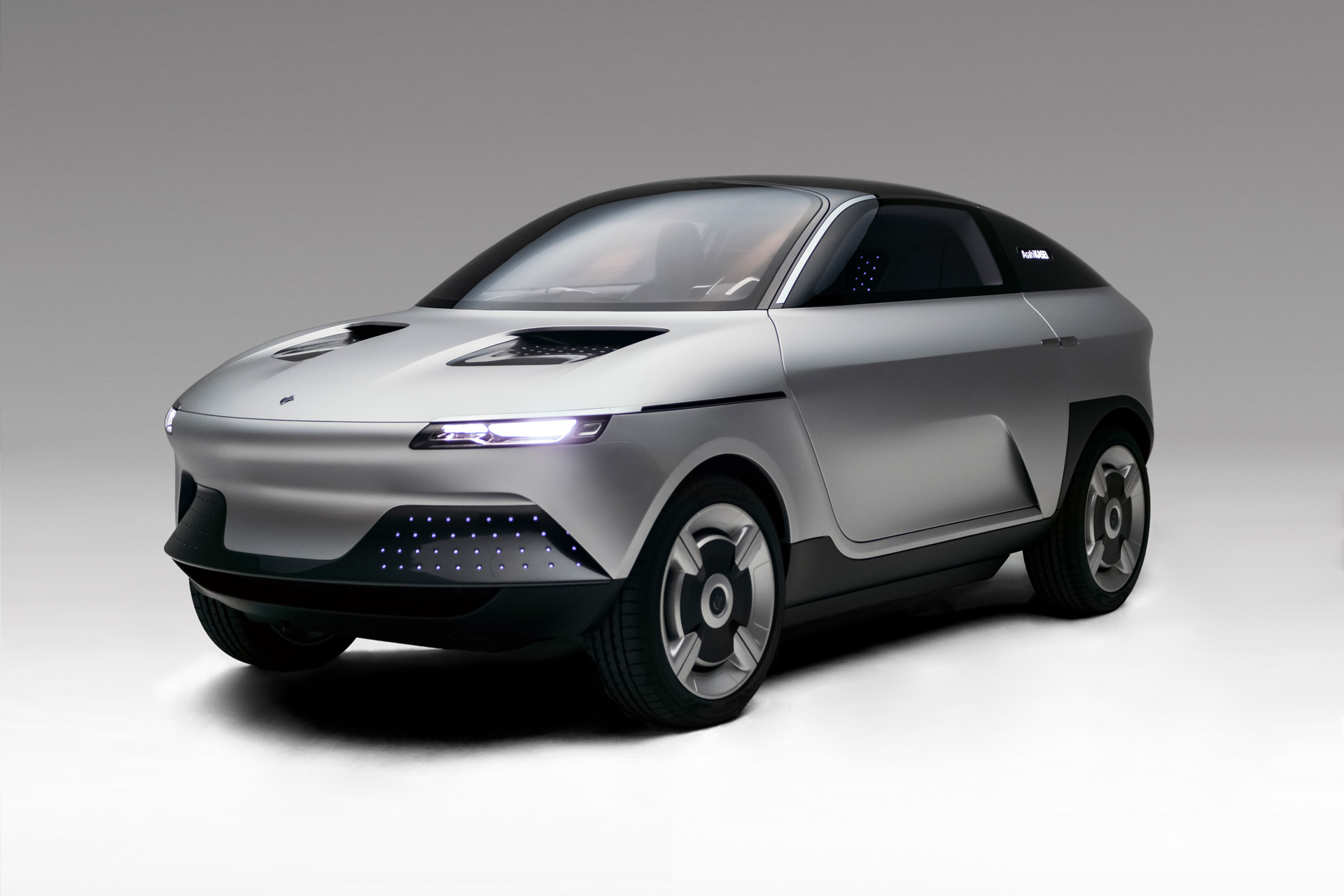 Q. Please tell me about the engineers working at GLM.
Our engineers are very diverse. Many of them had worked for car manufacturers before coming to GLM. Some engineers came from auto parts manufacturers or racing teams. There are also engineers who used to tune cars.
What they have in common is that their personalities are unique. They have strong personalities, but they are independent and proactive, not waiting for their boss to give them instructions or directions. They are very reliable engineers.
Q. Give me some development episodes with your unique engineers.
Sometimes, our engineers proceed with something we've never expected or something we've never heard of, so, in many cases, we don't know about them until they finish them. Each member does their job according to their thoughts and philosophies, so, many things are created while they work. For engineers, by touching and looking at what is being created, they can develop their skills. And for GLM, we can increase the things we can do as a company. I feel that we can deepen our knowledge and insights through trial and error without not being afraid to make mistakes.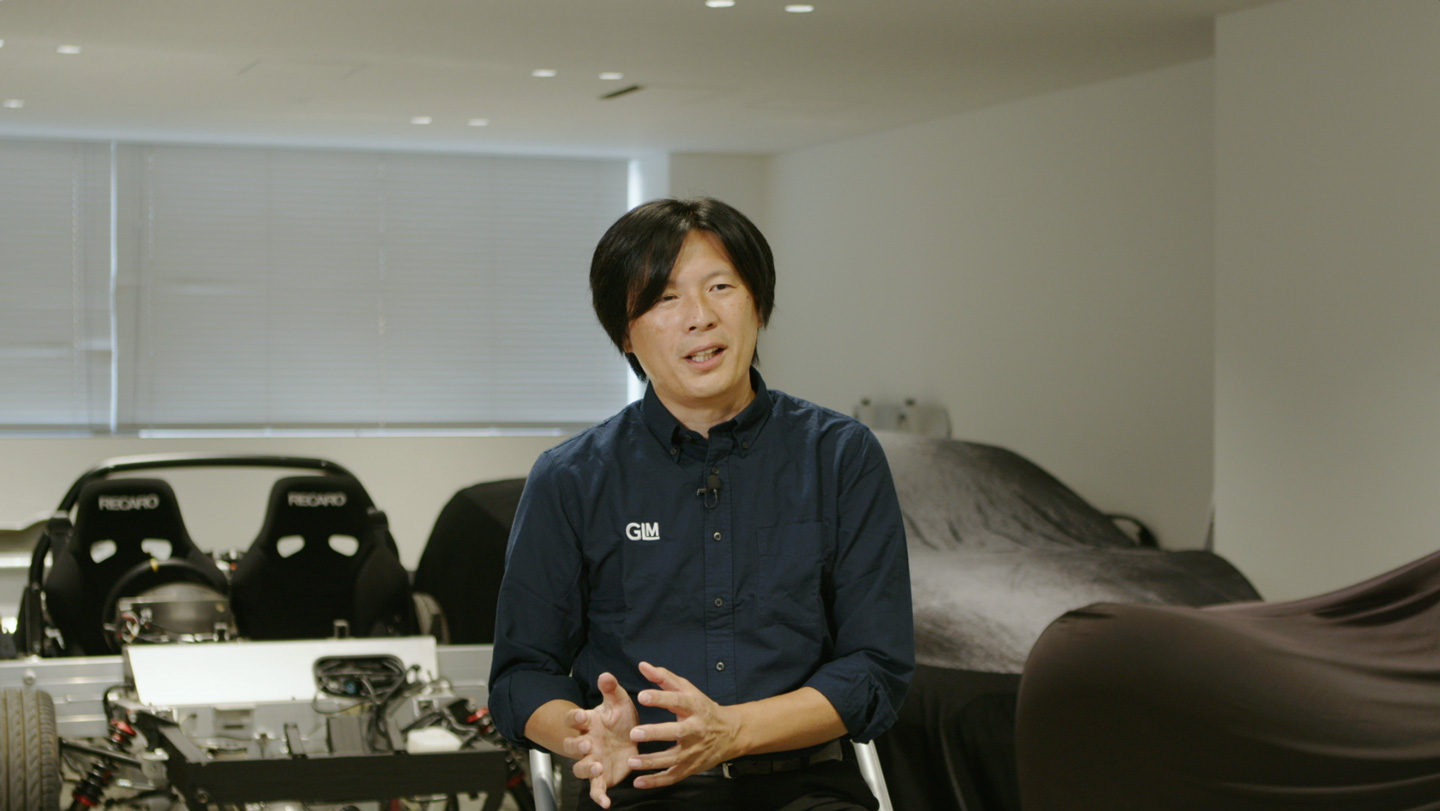 Q. What are the attractive things about the GLM engineering services?
As an engineer, the most attractive thing is to see how finished cars work with our clients after we make the car together. Especially, congratulating the moment of the completion is the most fun part, and we can share those moments with our clients, which is very attractive.
Q. When is the moment you stir your engineering spirit?
It is the moment when we hear our clients say, "Let's make a car together!" because that touches the hearts of engineers the most. Recently, we received such offers, and for engineers, making a car with our clients is very exciting and something we really want to do. Working so hard behind the scenes to help the car-makings of our clients is very exciting because what we can see in the end is the finished car we developed. I think as we have more such activities, we will be able to make cars in more attractive environments. This is something I personally hope for. As we announce more successful cases, we get more offers. We want to expand our engineering business this way.
Q. Are there any difficulties in working in engineering services?
There are many. Development is one of them. But usually, projects don't proceed as we want, and the reason is not a technical issue, but a procurement issue or budget issue. Also, we have a hard time when our clients tell us they cannot secure enough man-hours for our venture business since they are busy working on a project for a major carmaker. Since we face more such obstacles in development than other carmakers, we try and enjoy overcoming those difficulties, and we motivate ourselves when we can achieve our goals.
Q. Does GLM technical center in Kyoto provide an appropriate environment for your car-making?
It does provide a good environment. Recently, more and more companies set constraints in their offices, like "Do not hold tools," or "Do not touch the vehicle." So, as our current clients say, making a car in an environment where they can touch the car outside such constraints is very attractive for them. Since GLM has a secret area in each room closed to outsiders, the engineers of our client can come to work on the vehicles with us in their secret area. So, the technical center provides a great environment.
Q. How do you carry out joint development?
For example, we have a client who develops a new powertrain and gearbox for EV. They wanted to install their products on a real car to test them and collect the data from the evaluation to improve their products. So, we conducted a joint development using our platform as a base vehicle. From an early stage of the project when they were still giving consideration, we got together. They visited Kyoto many times to see our platform and discuss what to do with it. Then, both of us work on the design, bring our designs, build, and test them. We repeated this whole process several times.
So, GLM didn't develop a car with a design provided by the client, instead, we co-developed a car on the same footing. As we believe the best way for both of us is to work together as much as possible, we try to work together with our clients in front of the car we are developing. Most of our clients are very happy with this.
Q. What are the benefits of developing with GLM?
It's been over 10 years since GLM was established, and finally, we have come to get offers from automakers. Now, we are blessed with chances to talk with staff members of these automakers. They tell us about difficulties they have, or about the things they want to try but cannot do within their companies such as club activities or outside activities. We are grateful for the opportunity to hear their stories because we enjoy such activities ourselves and we know that they are fun. So, as we hear more such stories, I think there will be many cases where GLM can help them in these areas. This is a very attractive tendency for us, so we want to try various things in these areas. GLM is the best place for those who want to relax outside of their companies and talk about what they want to try. I hope they will find GLM attractive and go outside their company to do something fun. I hope that they will use GLM for that purpose.
Q. What is the likely direction of the next-generation platform?
We have a concept for the next-generation platform, but we have not decided on a concrete plan yet. When we were developing our first-generation car, the Tommykaira ZZ, there are not many available EV parts. So, we needed to make the car with limited options. But now, there are many available EV parts, and we have many options to take. Under such circumstances, we can do the things we want to do easily compared to 10 years ago. So, we want to make the best plan to make a platform with a high degree of flexibility for our future clients. Now, that is possible because we have many options, so we want to work with our engineers to make it little by little.
Q. Please tell me about the second-generation platform announced previously.
I think it was in 2018 when we announced it. But at that time, we were developing a platform considering the development of our next-generation vehicles, but later, that platform was remodeled into a platform for our group company. And we spent the past several years developing that platform. That is the G2J, which we announced the other day. And now, it's completed, so from now on, we want to develop a platform for domestic companies.
Q. What kind of car is the Apollo G2J?
The Apollo G2J is a platform for a vehicle our parent company, Apollo Future Mobility Group is planning to develop. This is the platform for a test run called a running prototype and a vehicle. It is positioned as a prototype used for development, and it is also a part of vehicle development for mass production. Test runs on a real car and data collection, as well as simulation are necessary, so the Apollo G2J is being developed for that purpose. So, the car will be not mass-produced as they are.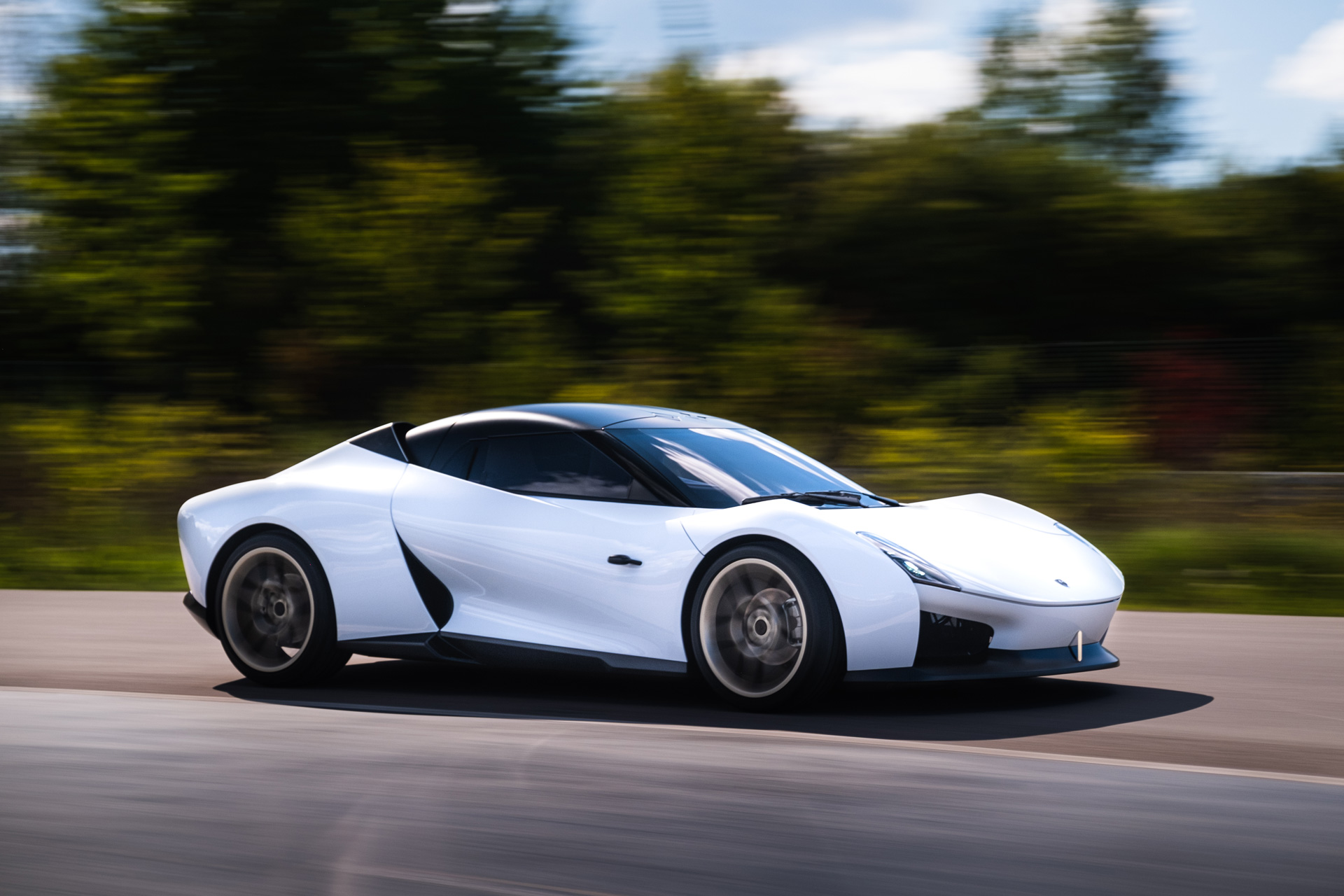 Q. Do you do R&D other than EV platforms?
Recently, we received many offers for vehicles smaller than compact cars such as personal mobility devices and ultra-compact mobility devices. Those projects are not about arranging our existing platforms but about developing a product from scratch. Since the sizes of these projects are small, and they are relatively easily developed, we conduct such projects aside from our EV platform businesses. The case examples are the mobility scooter we have announced and personal mobility devices for individual use. Also, we receive offers for ultra-compact mobilities, so we develop them and make prototypes.
Q. Does the know-how you accumulated help your mobility development?
Yes, it does. Compared to our vehicle development, we have less experience in personal mobility development, of course. But our knowledge from past EV development is very helpful in developing compact mobility devices. For instance, regardless of their size, vehicles need to meet security standards and regulations. We are familiar with these security standards for automobiles and small mobility devices, so, we can offer our clients advice on what needs to be done to make their mobility devices comply with the regulations. Also, from the knowledge of our EV development, we can show our clients what structures give durability to their mobility devices. Although our knowledge is beneficial in supporting our clients, as a carmaker, we spare no effort in satisfying our clients' essential requests to make sure to avoid making poor-quality mobilities like the ones we see on the streets. I think some clients give us offers because they find our service beneficial and want to enjoy such benefits.
Q. Please tell me how to make an inquiry or request to GLM.
Well, in most cases, we get contacts from the inquiry form from our clients saying, "We should have a meeting sometime." So, please contact us from the inquiry form. When I receive contacts, I try and invite them to come to our office in Kyoto. Because we have our vehicles in our lab in the office building, it would be more convenient for us to talk and explain. So, I always invite them to come to visit our office. Those who come to visit us are interested in our business, so, they get excited to talk with us, and when they get relaxed, they get frank and tell us what they really want to do. These talks are so much fun, and I think, this is likely to lead to business opportunities.
Q. Has the current car-making evolved from the time of the establishment?
It is difficult to give you a specific example, but I think we have become able to do many things. When we started the development of the Tommykaira ZZ 10 years ago, we made many compromises. At that time, we had to give up on many things, but somehow, we made it through the finish line. But over the past decade, we have built relationships with some companies. Also, with the advancement of technology, we have become able to do many things. For example, in the past, when we make something, we had only two options, carving out or casting. But now, we have more options to choose from. With the advancement of 3D printing, all you need is to make data to make things. And the qualities of the things made with 3D printers are as high as mass-produced products. So, in a short period of time, we can do more things that were difficult in the past. Moreover, as we have relations with more companies who work with us, we can really do more things than in the past. Thinking back on the past when we had to make a compromise in the planning, we are now able to discuss what we want to do much more smoothly. So, for that reason, making a car in this environment is much more fun. So, I can't wait for the next car-making.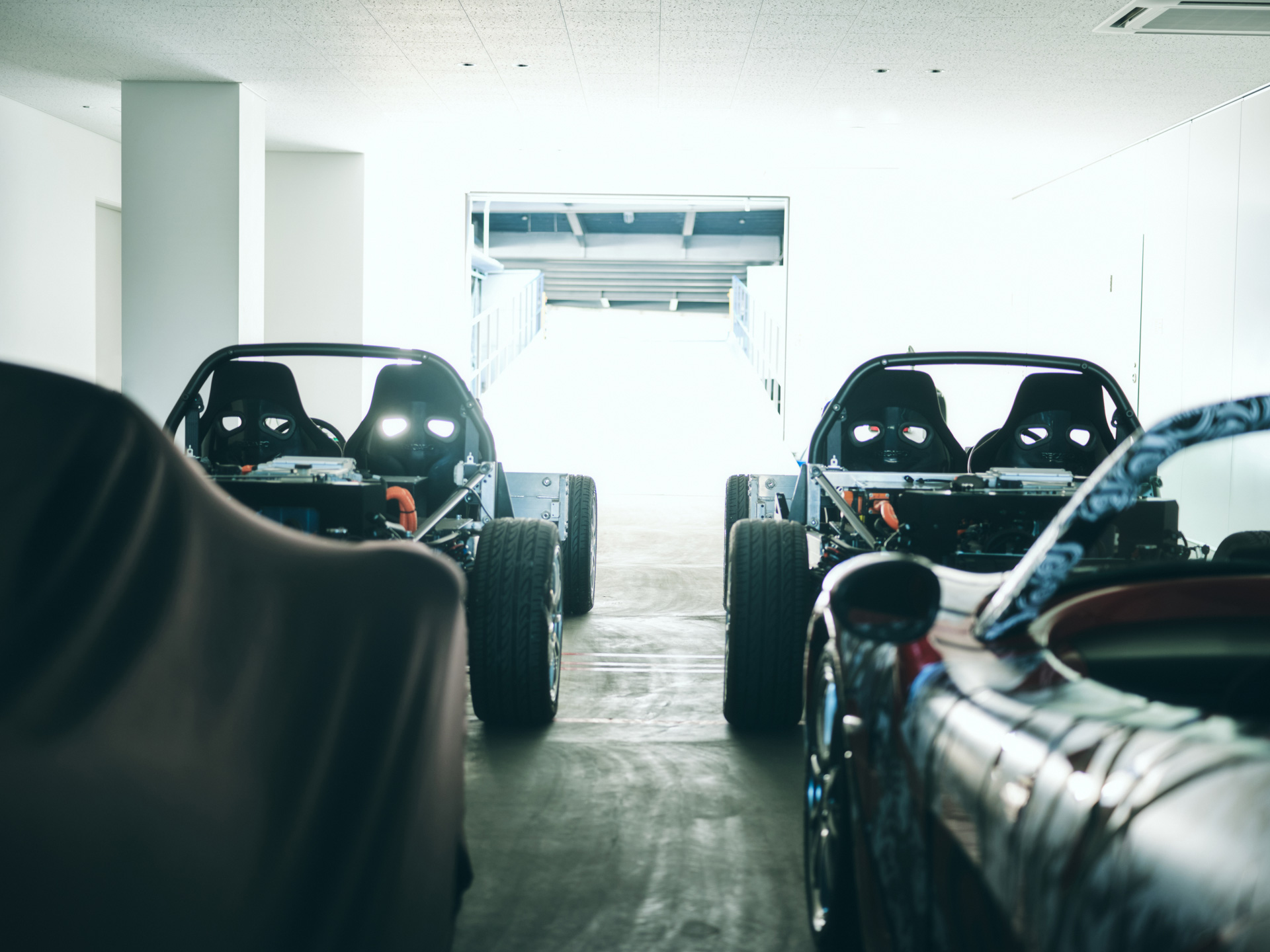 Q. Do you mean the development speed has been accelerated remarkably?
Yes, but as the development speed has increased, we want to try more things. So, the developing periods will remain the same. I think as we can do more things, we can try more interesting things. Also, security standards change day by day, so, we want to keep up with the updates and make as simple cars as possible so that these cars meet the updated security standards. So, rather than making a car with many functions, we want to make a simple car to realize an edgy function focused on a certain feature at a higher level.
Q. What will the GLM engineering service look like in the future?
So far, we've been fulfilling various needs of our clients, using our first-generation platform. Since new technologies have been born and clients' needs have changed over the past 10 years, we want to make platforms that meet the latest demands of our clients as we did in the development of the ADAS chassis. As for another area, we receive offers from companies that need GLM support to create a car from scratch. Now, with clients, we are discussing several car-developing projects where GLM serves as a supporter. In this way, we want to pursue both finished vehicles, and vehicles for R&D. These are the areas we will put our focus on for our engineering service.
---
Profile
Yuji Fujitsuka
Born in 1972, from Osaka
While working at Nissan Motor Co., Ltd., engaged in body engineering design of FR sports cars such as SILVIA and SKYLINE.
While working for Kawasaki Heavy Industries, was involved in the frame and brake system design of the American motorcycle VULCAN 2000, crossing the American continent with a motorcycle developed ourselves.
While working for Toyota Motor Co., Ltd., led the development of a new platform for the LEXUS GS as the under body design manager.
After gaining experience at a major OEM, participated from the launch of GLM and realized the development, certification, and mass production of Tommykaira ZZ from scratch as a development manager and body design engineer.
Currently, as the CEO of Number Nine Works Co., Ltd. and the chief engineer of GLM, is involved in various manufacturing and car manufacturing inside and outside the company.